Blecon Pilot Sensor - Just In...
By
Simon Ford
·
1 minute read
Just in! Pre-production samples of a Blecon Enabled Accelerometer being manufactured by KKM Smart Solutions!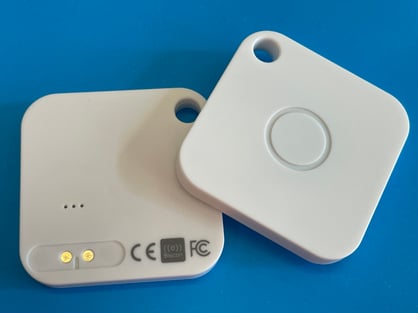 This tiny low-cost sensor uses an accelerometer to detect any motion and orientation events, and now thanks to Blecon it sends its full event history directly to your server whenever it is in range of a Blecon hotspot!

So to integrate physical motion/orientation analytics with your server/serverless setup, it now just means dealing with some HTTP posts of JSON event data :)

We'll be running it through its paces, but it worked out the box so I can imagine the green light for first trial release may come soon! Nice work KKM!
You can learn more and request evaluation samples on the new
Pilot Sensor
page...