The missing infrastructure for Bluetooth Low Energy.
Blecon is a new type of network service with flexible hotspots, designed to help you develop and deploy a new generation of sensors and products bringing data to cloud services, all using Bluetooth Low Energy.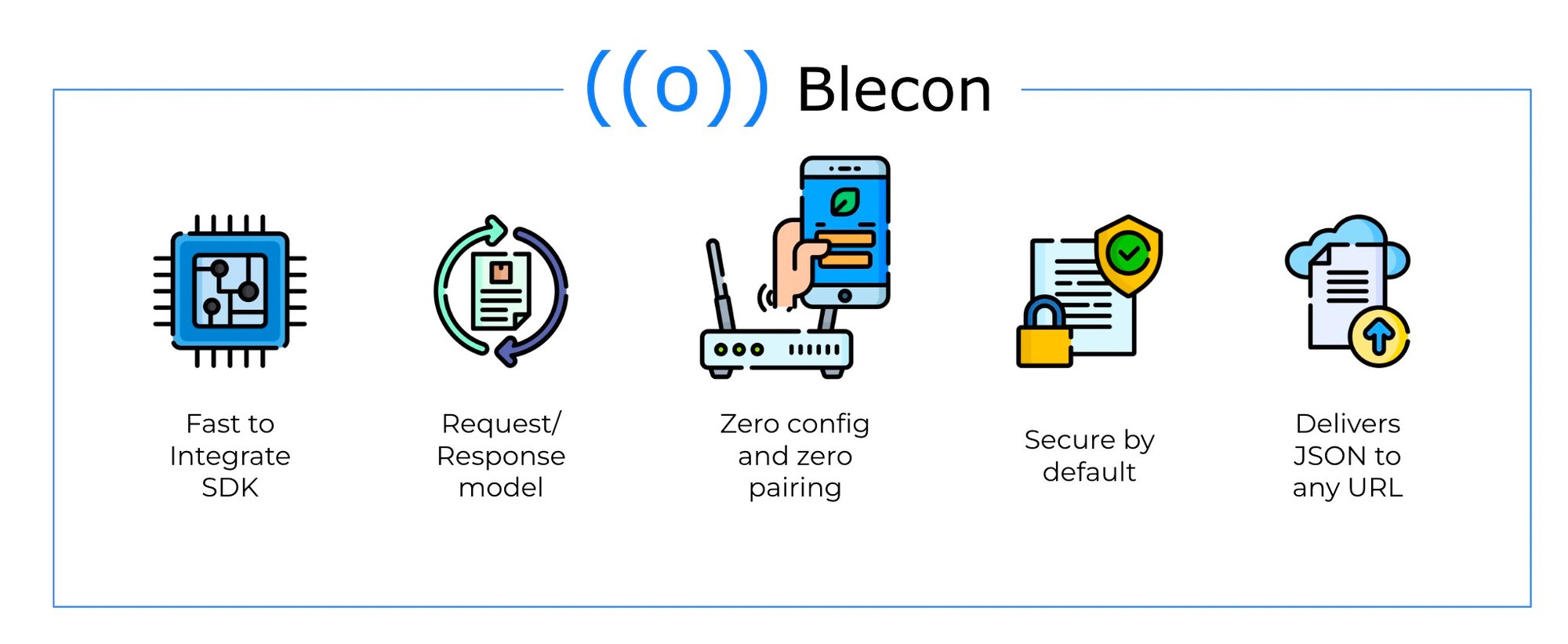 Bluetooth now has a network.
Bluetooth Low Energy (BLE) is unrivalled in adoption and economies of scale. It already powers wireless connections for billions of the world's low-cost devices and location beacons and is supported in every phone and laptop.
Yet exploiting Bluetooth for bringing real-world data directly into cloud applications is currently a custom and complex engineering challenge. We're fixing that.
Deploy coverage in minutes with Android and iOS Hotspot apps or fixed gateway Hotspots

Devices can use any access point with zero pairing

Secure data pipe that delivers JSON to any cloud service

Firmware, chip or module integration in to devices
A simple and secure data pipeline to your own cloud service.

The data pipeline you need
Blecon doesn't store your data.
We're focused on providing a secure data channel from a BLE device to your own web service. It's as simple as that. How you use your data is up to you.

Deploy coverage where you need it with zero pairing
The Blecon Network is BLE, reimagined.
Blecon-enabled devices find a route to your application through any nearby Blecon Hotspot apps or gateways.

Secure by default, from chip to cloud
With Blecon, your data is secured by default all the way to the cloud.
Requests from devices are encrypted and signed for authenticity with automatic management of certificates, sessions and keys.

Devices are clients
Blecon enabled devices gain access to a simple yet powerful request/response model for exchanging data with cloud appications.
In our model, devices are clients making requests to your own HTTP(S) endpoints.

The Blecon modem SDK
The Blecon SDK is available for the Nordic nRF52 series of microcontrollers.
The SDK automatically generates device identity, manages encryption, and provides access to the Blecon communication model.

Modules and OEM devices
Blecon is enabled on stand-alone modules that provide drop in Blecon communication functionality.
Complete ready to use devices are also available from our hardware partners.
Unlock the potential of BLE. No pairing, chip to cloud security and zero configuration connectivity.
Secure data
With Blecon, your BLE cloud connection is now secure by default. Requests from products and sensors are delivered transparently via nearby hotspots to your cloud service, and are encrypted and signed for authenticity.
Enable innovation
Blecon provides a solid base of cloud data connectivity with flexible deployment to allow you to quickly develop, iterate, and get results.
Streamline production
Avoid manufacturing complexity. With Blecon, device security is solved and configuration is eliminated.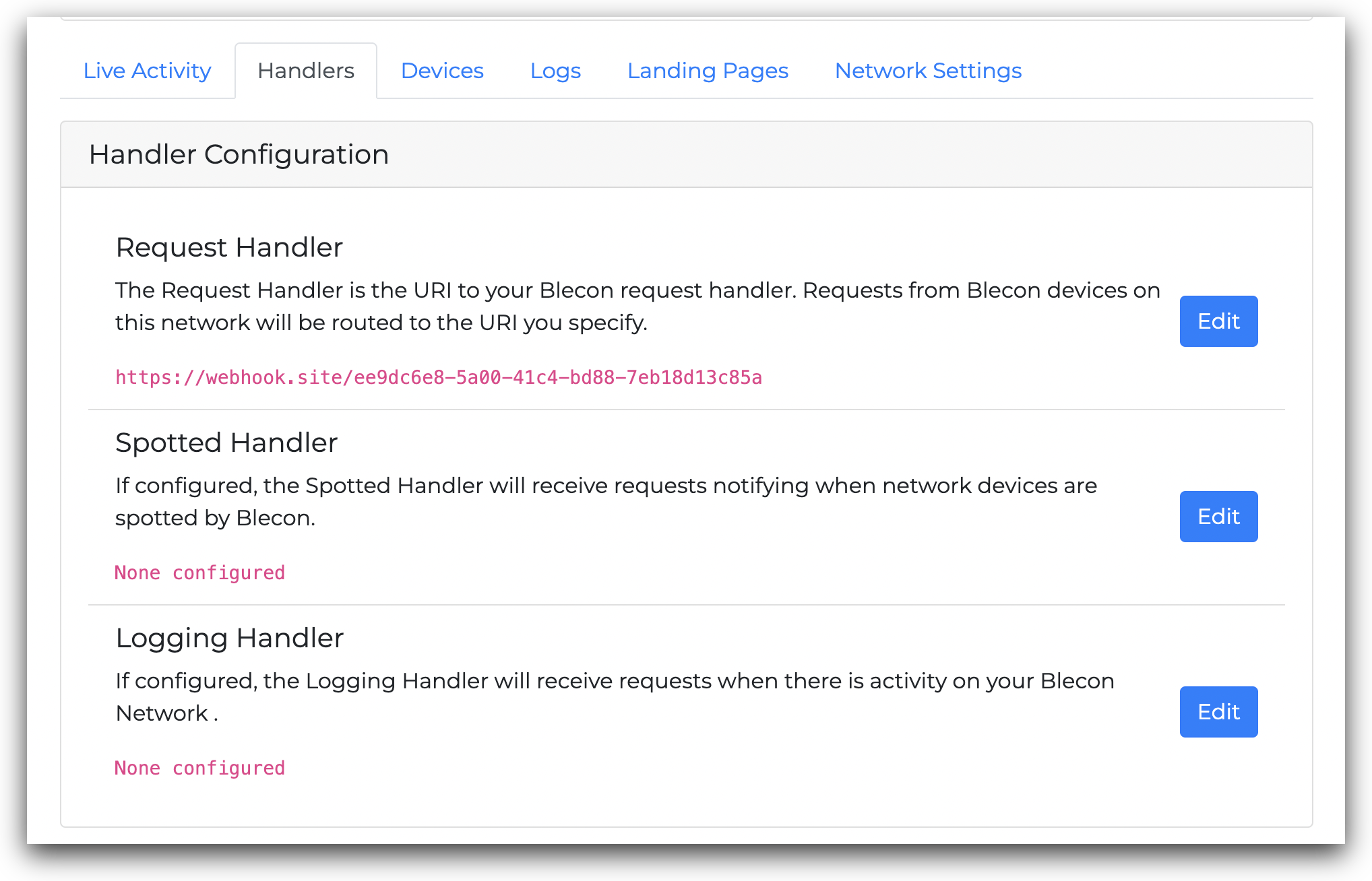 Getting started with Blecon
To get started with Blecon, sign-up for an account to create your first Network. Connecting it to your web service is beautifully simple.
Devices can be enabled using as a discrete modem module or as firmware for a nRF52-based device.
In addition, off-the-shelf Blecon enabled devices are available from our OEM partners.
Recent Blog Posts
Show your most recent blog posts on any website page