Blecon is unlocking Bluetooth for low-cost collection of real-world data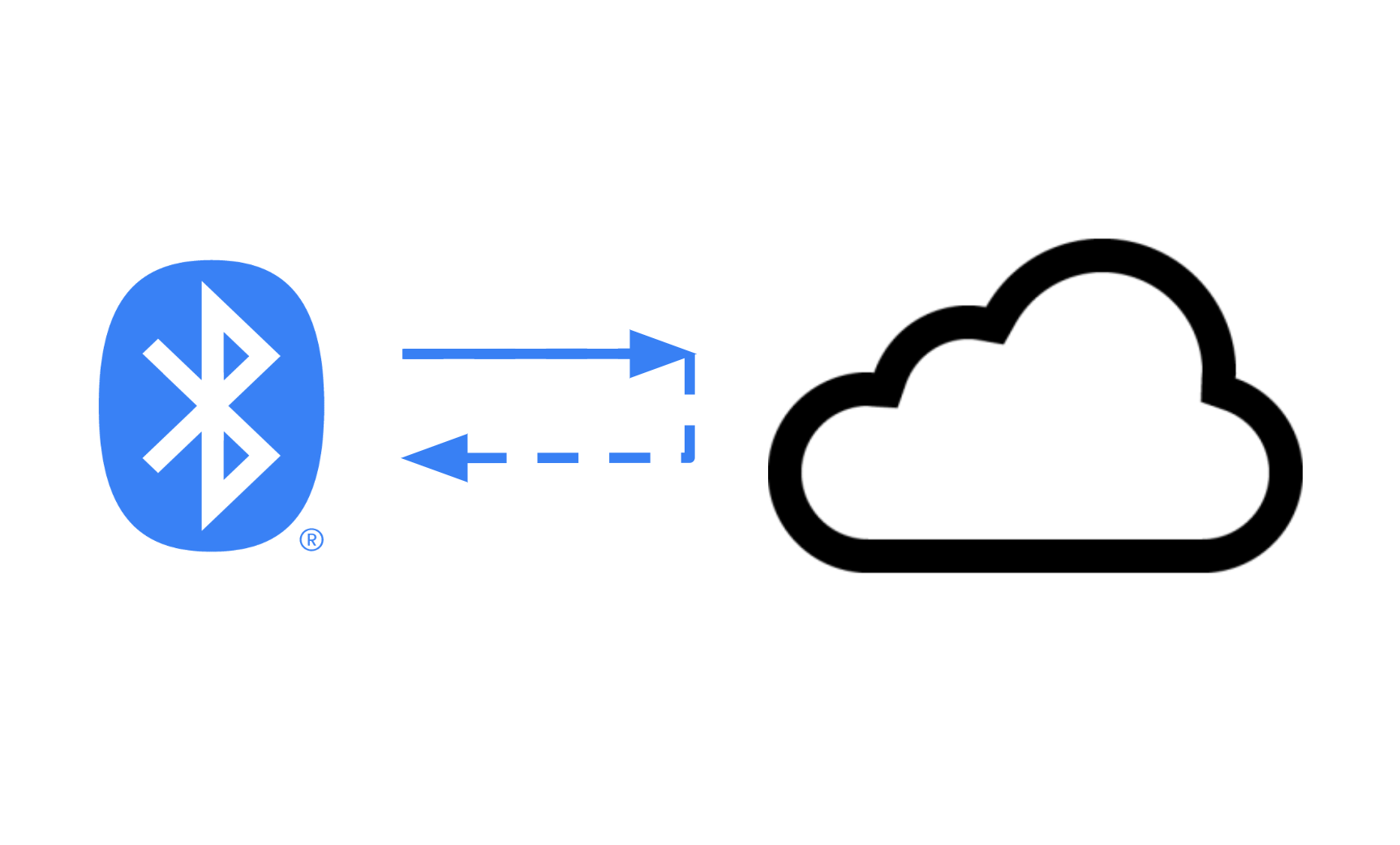 Why Bluetooth?
Bluetooth Low Energy (BLE) is unrivalled in adoption and economies of scale.
It already powers wireless connections for billions of the world's low-cost devices and location beacons and is supported in every phone and laptop.
Yet exploiting Bluetooth for bringing real-world data directly into cloud applications is currently a custom and complex engineering challenge.
We're fixing that.
Deploy Blecon Hotspots
Blecon Hotspots provide flexible coverage using both dedicated and mobile hotspots; without pairing, configuration or user interaction.
iOS and Android smartphones can be enabled as hotspots by installing the free Blecon App, so you can deploy roaming coverage instantly.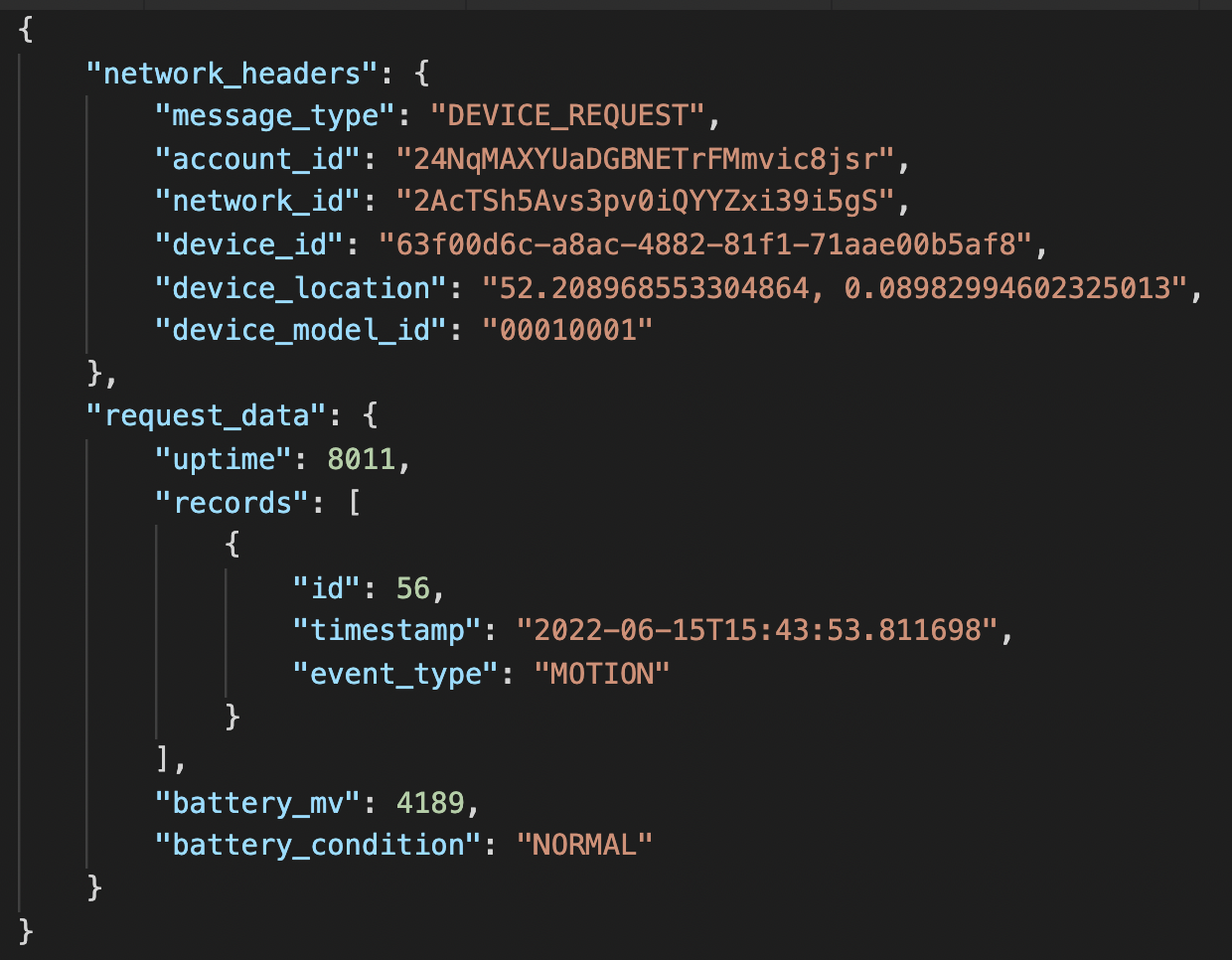 Integrate with your Cloud Backend
Blecon is a Bluetooth infrastructure service built for integration.
A Blecon Network routes device requests to your services as JSON webhooks, so you can do what you need using the infrastructure, languages and tools you want.
Integrate real-world data directly into your SaaS Infrastructure or Data Stack.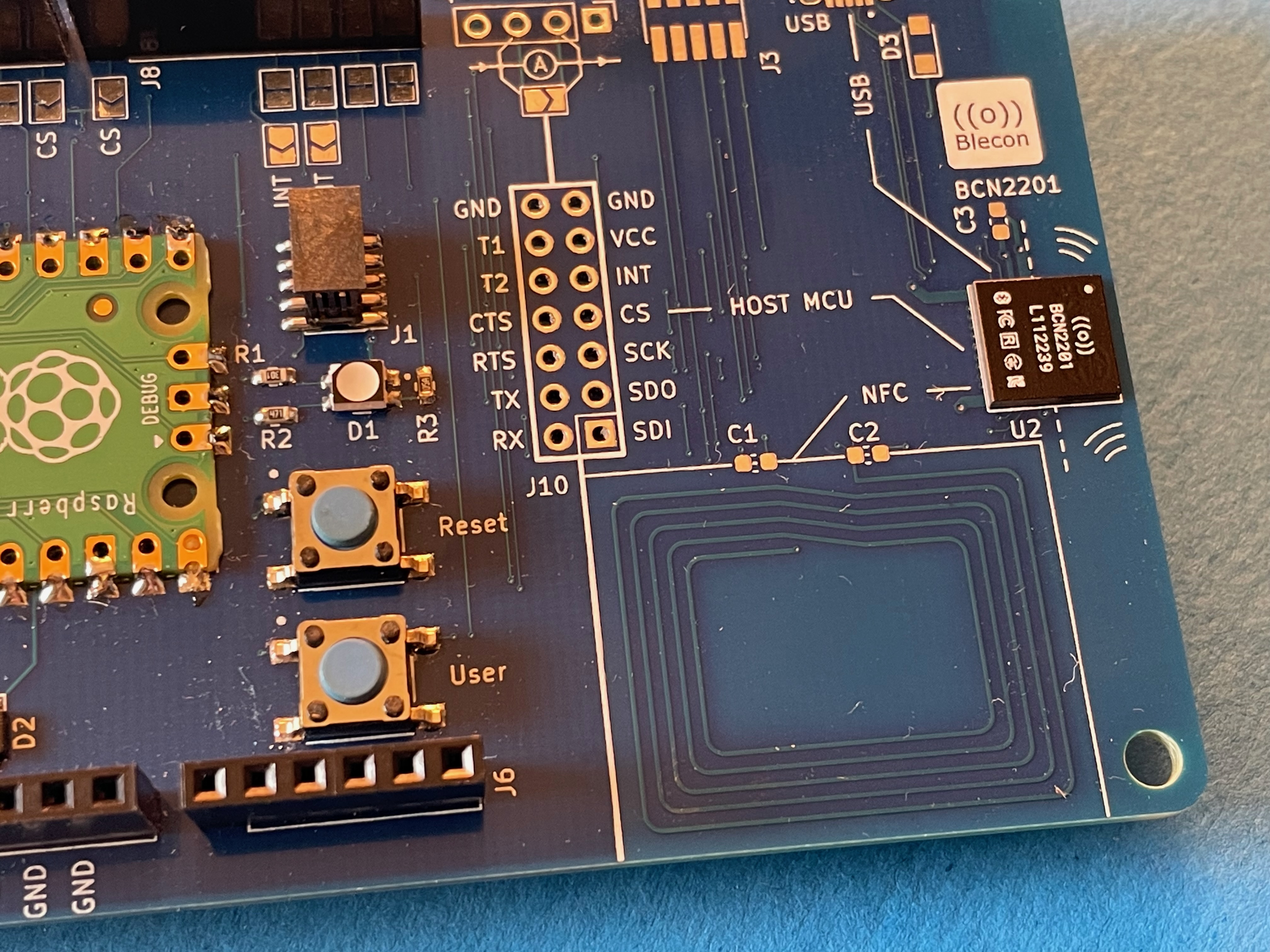 Integrate into your Devices
Hardware teams can quickly integrate secure cloud-native Bluetooth connectivity.
The Blecon Firmware library handles all connection, communication, identity, registration, time, location and security aspects, integrated via a simple C API.
Blecon Modem chips and modules package up the firmware, radio, antenna and radio approvals in a tiny package with a simple serialised UART or USB API.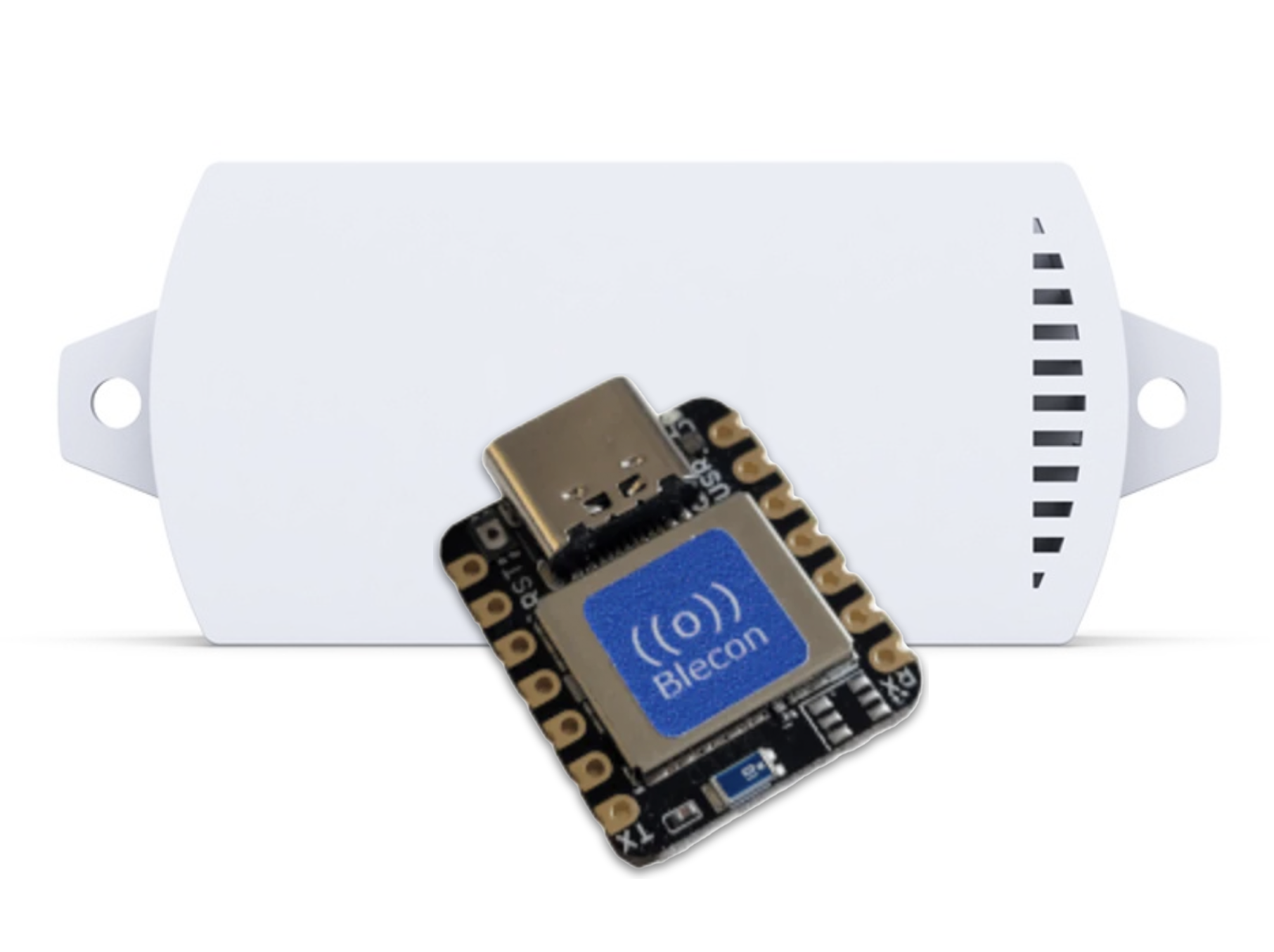 Evaluate Blecon
Signup for a trial Blecon account and Network

A Blecon modem breakout and OEM accelerometer+temperature+humidity sensor are available for quick evaluation and development
Subscribe to our newsletter